PROGRAMS UNDERWAY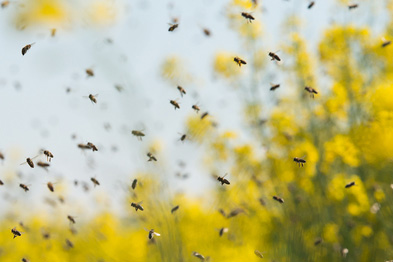 Provide recommendations to improve and increase forage in USDA Farm Bill Conservation Program Recommendations.
Coalition members offer consensus recommendations to increase the pollinator value and cost-effectiveness of USDA Farm bill private lands conservation programs like the Conservation Reserve Program. These programs provide critical habitat for bees and other pollinators.
Promote implementation of new on-the-ground forage projects

Coalition members are leading innovative efforts on the ground create pollinator forage. These efforts also benefit crop production, soils, water, wildlife, and other ecoystem services.